Baked Cod with Wilted Greens
Cut lobster down the middle and season the meat with CHIMI original. Place meat side down on a hot BBQ for 3-4 min before turning over and leaving for a another 4-5 min shell side down. We did the burger on the BBQ as well at the same time. Squeeze some lemon over the lobsters and use a generous spoon for CHIMI & MAYO on the burger. The lobster went amazingly well with the CHIMI & MAYO as well. Great combo.
Vegan & Vegetarian
Grilled aubergine, red peppers and himeji mushrooms roasted on a bed of hummus mixed with CHIMI hot, served with mixed salad leaves and slices of avocado on a tortilla. Ingredients: 1 aubergine, s...
Read more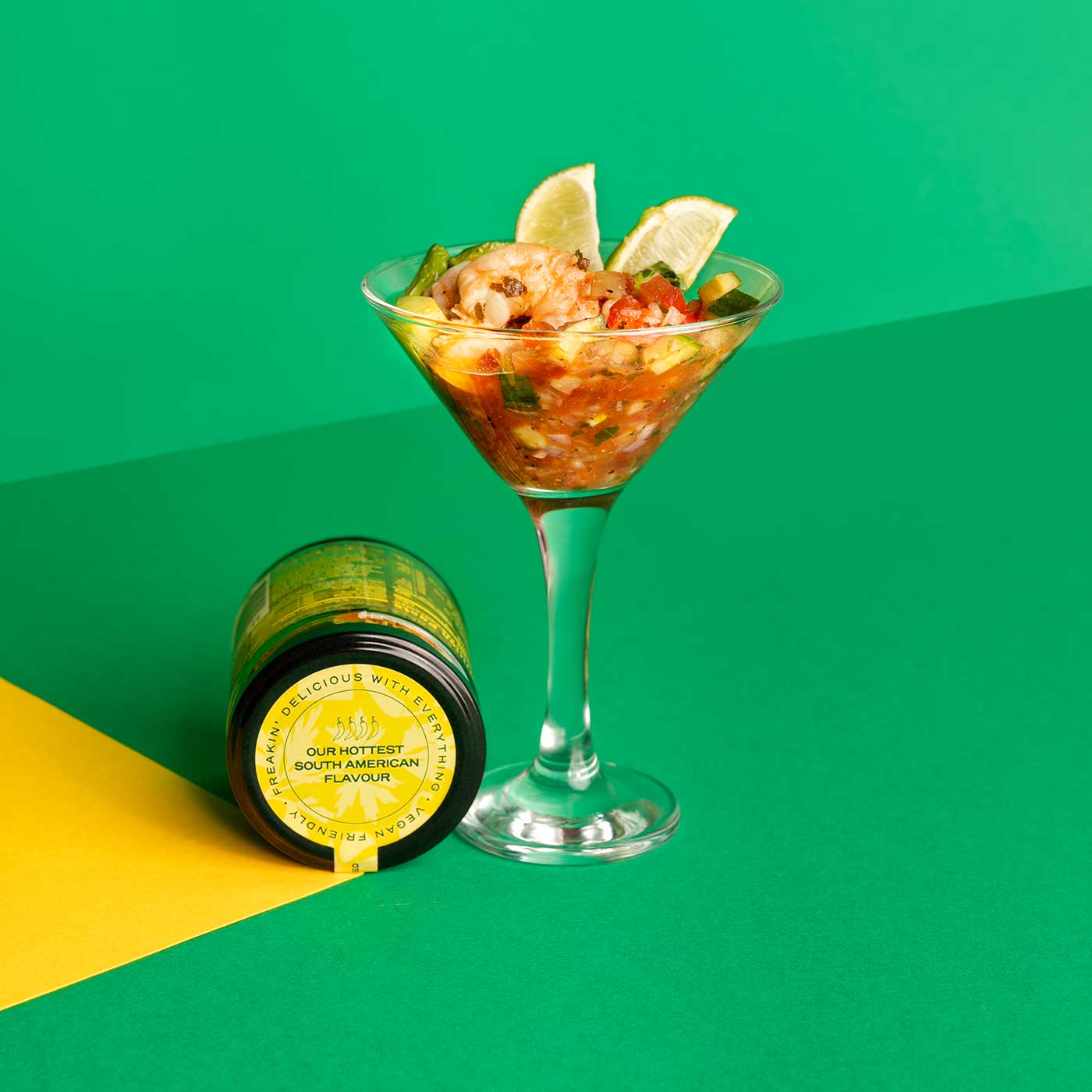 Fish Lovers
Season prawns with salt pepper and pan fry or grill on the bbq. Add the passata, orange juice, Worcester sauce, lime juice, tomatoes, shallots, cucumber,  avo and aji into a bowl and mix well. Add ...
Read more