Salmon Teriyaki with Chimichurri Hot
Ingredients
Teriyaki sauce:
1/3 cup low-sodium soy sauce or coconut aminos (or gluten-free )
1/4 cup fresh orange juice
1 tbsp chimichurri hot
2-3 tbsp water
2 tbsp honey
2 garlic cloves, minced or pressed
1 tbsp minced fresh ginger
1 tsp chili flakes, or to taste
1/2 lemon, juiced
1/2 tbsp gluten-free flour
Instructions
Mix all ingredients into a bowl and whisk until combined.
Place 800g salmon cut into roughly 150g slices into a baking try and our over teriyaki sauce.
Place try in a preheated oven at 200'C or gas mark 7 for 12-15 min.
Removed tray and spoon over the thickened teriyaki sauce.
Serve with a sprinkle of sesame seeds and soe finely chopped spring onions.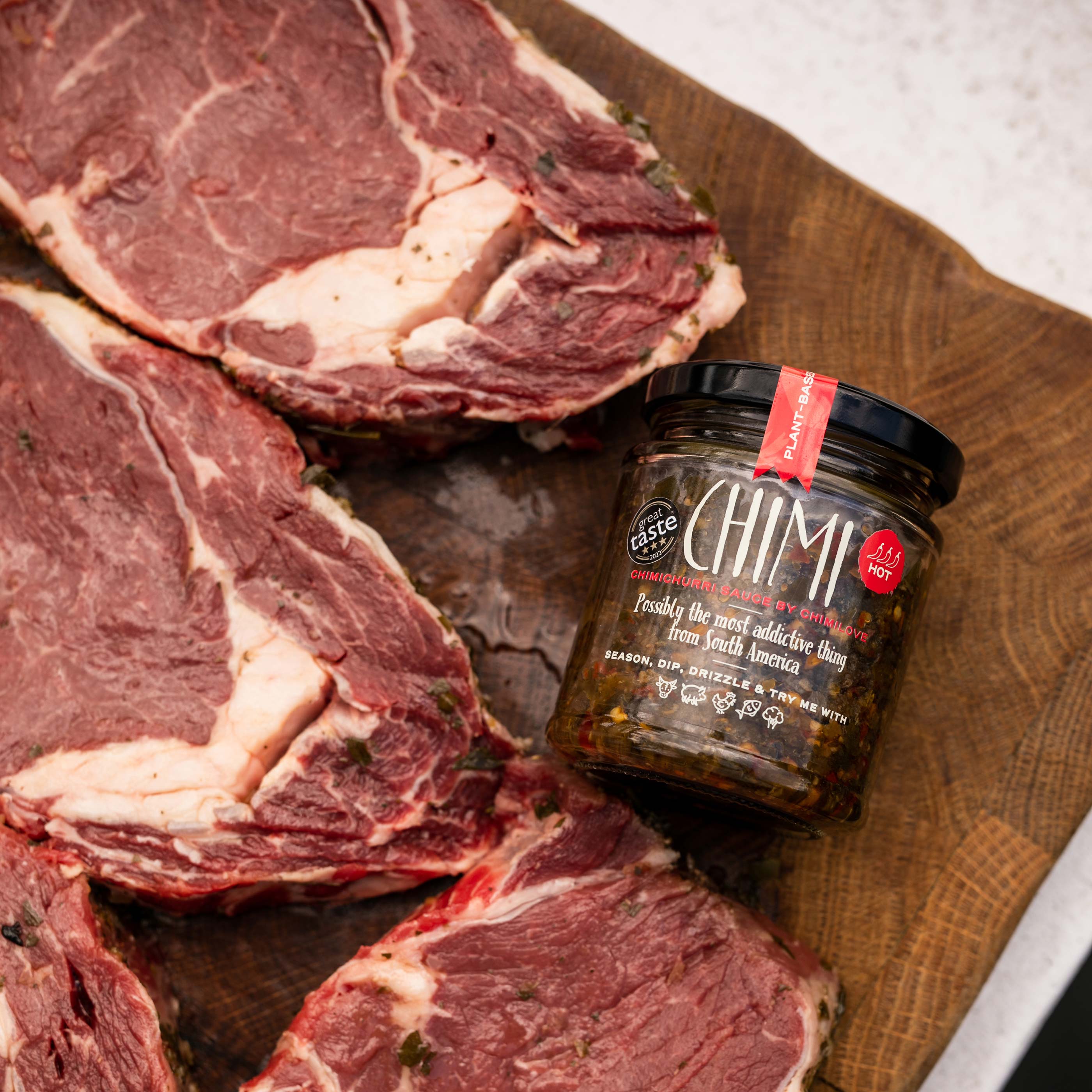 Meat Lovers
Ingredients 800g of skirt steak 3 tbsp of Chimichurri mild 2 tbsp Chimichurri original (for) serving 1 tbsp olive oil   Instructions Mix the 3 tbsp of Chimichurri mild and the olive oil and gener...
Read more