Skirt Steak with Chimichurri
Ingredients
800g of skirt steak
3 tbsp of Chimichurri mild
2 tbsp Chimichurri original (for) serving
1 tbsp olive oil
Instructions
Mix the 3 tbsp of Chimichurri mild and the olive oil and generously rub all over the steak.
Wrap the steak in clingfilm and leave overnight in the fridge (this step is optional, you can marinade the steak and cook it straight away).
Cook on a bbq or in a skillet pan over a high heat for 3-4 minutes on each side.
Rest the steak for 3 minutes then thinly slice and serve with a generous helping of Chimichurri original.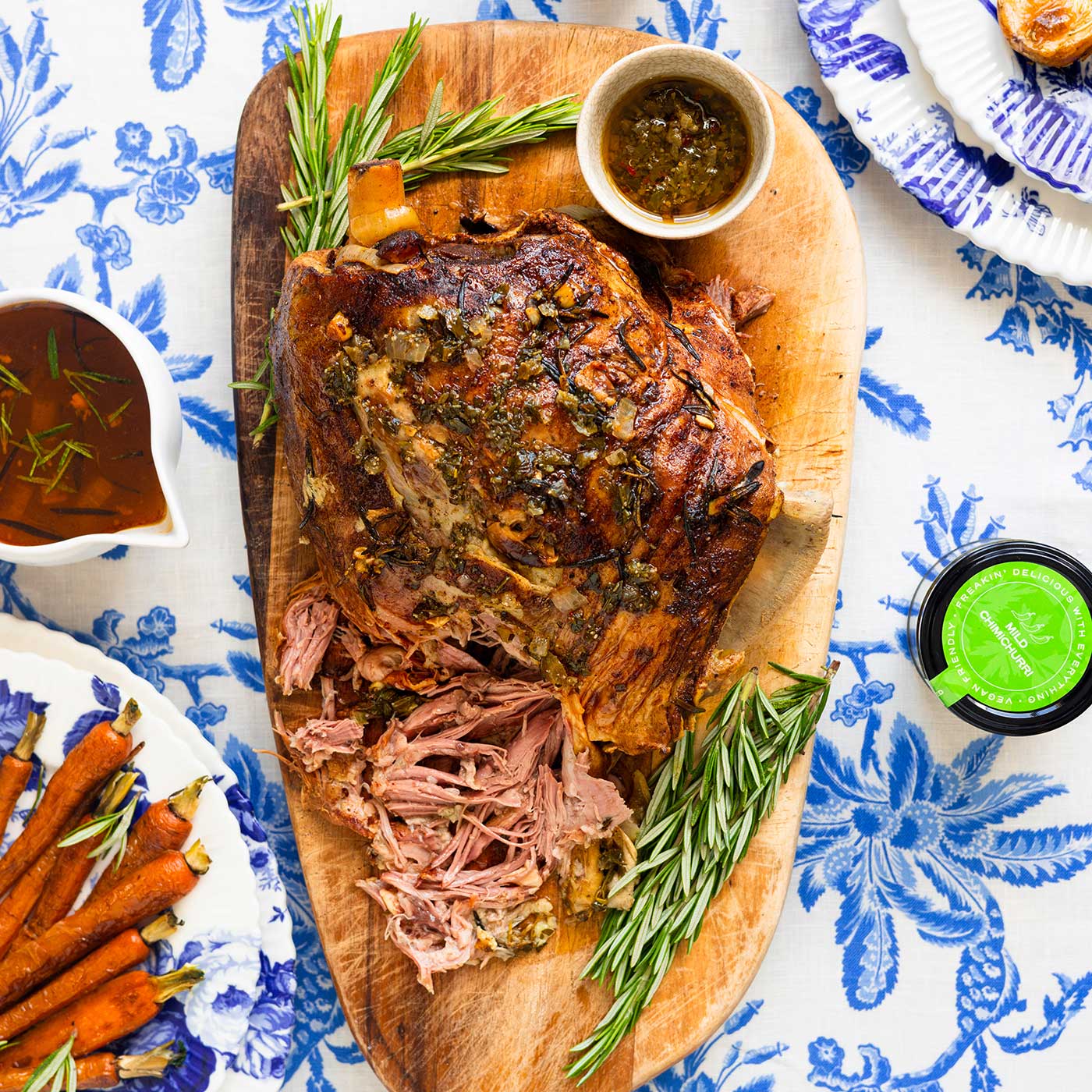 Meat Lovers
Ingedients 4 tbsp olive oil 2kg (4.8 lbs) bone-in shoulder of Welsh lamb 2 tbsp chimichurri mild 1tbsp harrisa paste 1tbsp chipotle paste 4cloves garlic - peeled and minced 1tbsp cumin...
Read more