Chimichurri Recipes & Stories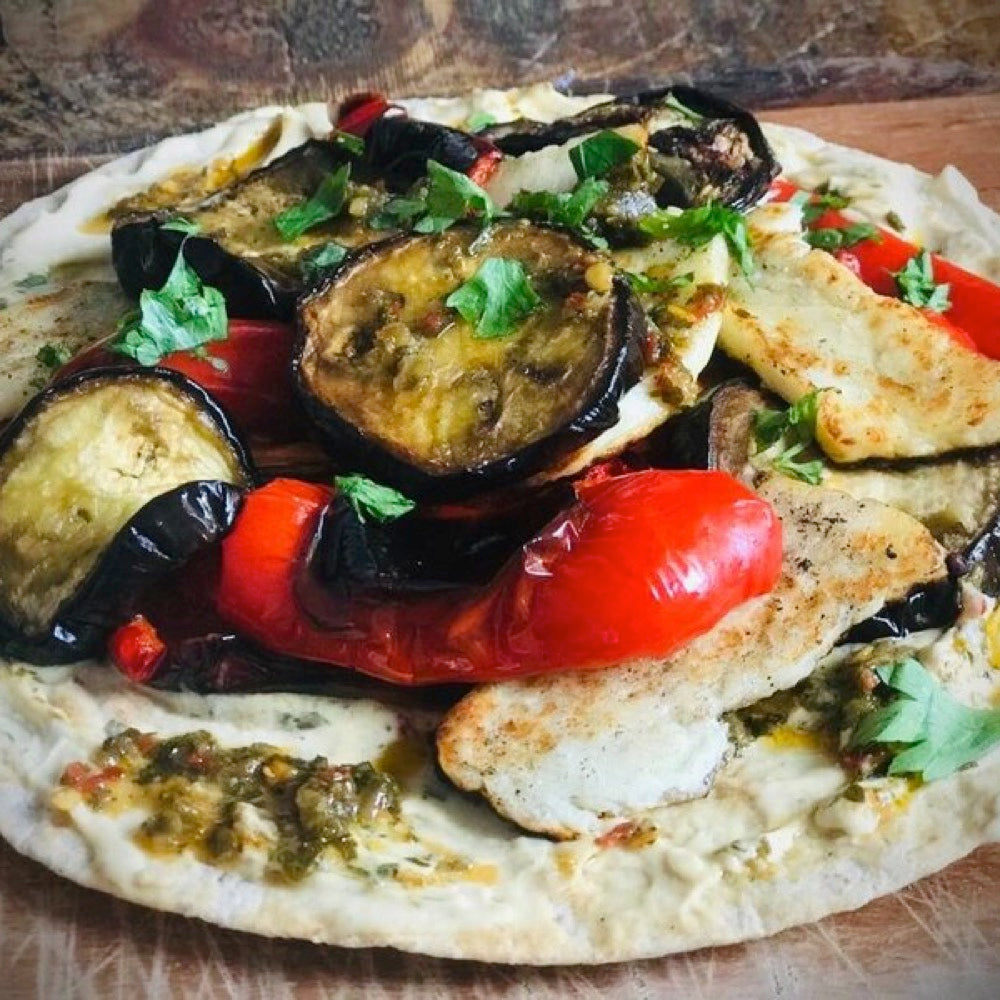 CHIMI LOVE
Vegan Wrap
Grilled aubergine, red peppers and himeji mushrooms roasted on a bed of hummus mixed with CHIMI hot, served with mixed salad leaves and slices of avocado on a tortilla.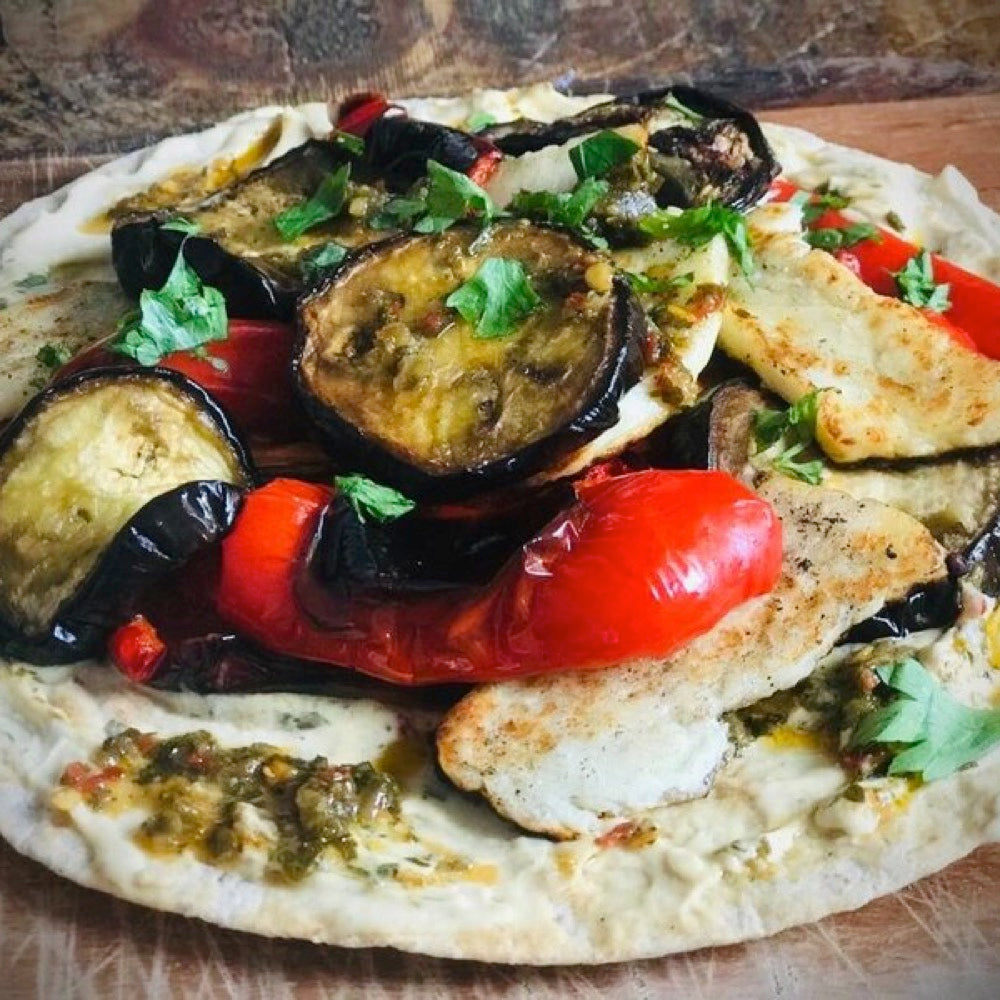 Ingredients
1 aubergine, sliced into rounds
1 red bell pepper, sliced
1 cup himeji mushrooms, cleaned and trimmed
1/2 cup hummus
1-2 tablespoons CHIMI hot sauce
1 avocado, sliced
2-3 handfuls mixed salad leaves
4 large tortillas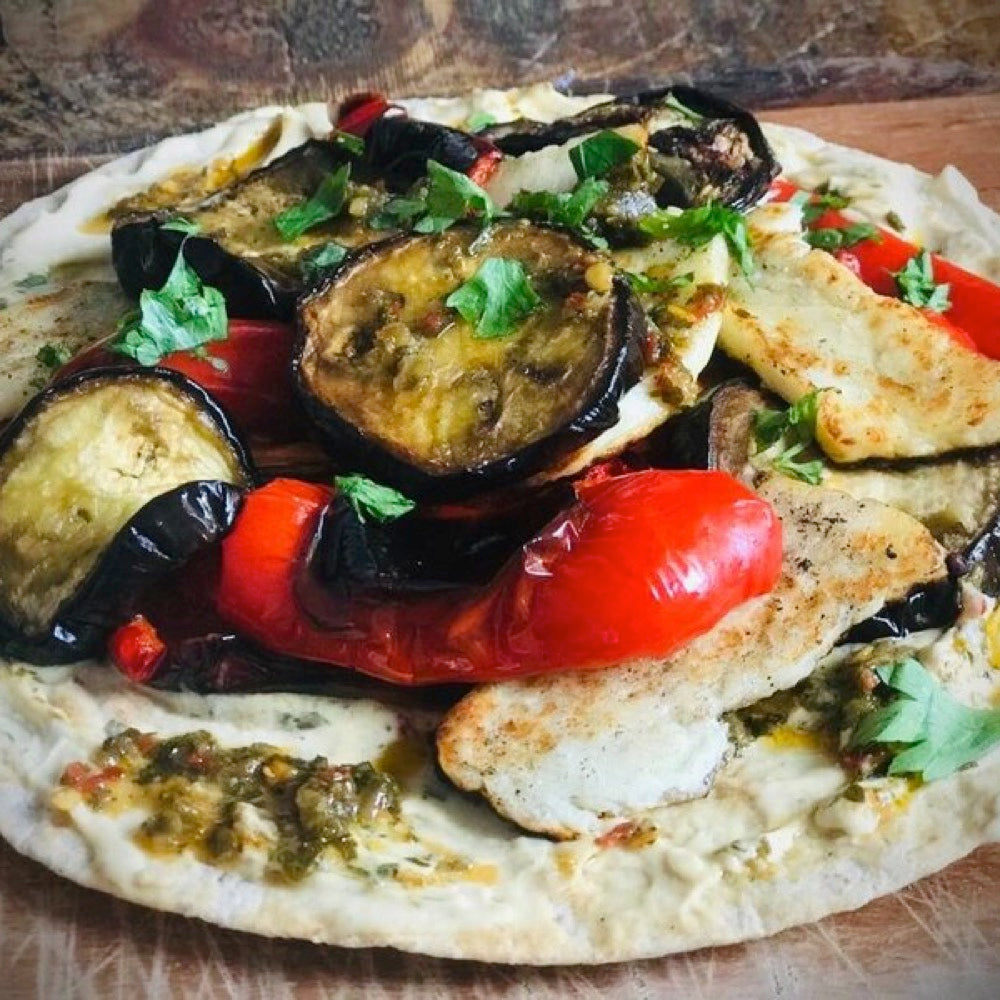 Instructions
Preheat a grill or grill pan over medium-high heat.
In a small bowl, mix the hummus and CHIMI hot sauce until well combined.
Place the aubergine slices, red pepper slices, and himeji mushrooms on the grill or grill pan. Cook until the vegetables are tender and lightly charred, about 5-7 minutes per side.
To assemble the wraps, spread a generous spoonful of the hummus mixture onto each tortilla.
Top with the grilled aubergine, red pepper, and himeji mushrooms.
Add a handful of mixed salad leaves and a few slices of avocado to each wrap.
Roll up tightly and serve.
You can also add other toppings or sauces, like diced tomatoes, sliced onions, or a drizzle of tahini, to customize the wrap to your liking. Enjoy!